Tips On Hiring A Builder To Renovate Old Villas in Mt Eden
Villas are important historical structures in Auckland and Mt Eden in particular. It is therefore important that when you renovate an old villa, you should make it a sympathetic yet robust renovation job that will make best use of modern material and will last for many years to come while still retaining the elegance and charm of these lovely old homes.
However, despite the Kiwi idea of DIY, renovating on old villa is a massive job which requires particular skills to carry out in the appropriate style at an affordable cost. Frankly, this is beyond the scope of most DIYers.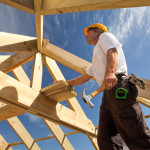 It is therefore important to know on how to get a good villa renovation builder to do the renovations on your old house. There are several builders nowadays that can offer villa renovation services for you and it is important that you get to pick the right one so that you can be able to get the best job for your old villa. Below are some of the tips that will help you hire the best builder for you.
The first thing that you should do is to seek recommendations for the best villa renovations builders in Mt Eden. Recommendations are very important as they mostly come from people who have experienced the services of the builders, so they are in a good position to give you a true account of how they give their services. Recommendations can come from friends, neighbours or even family about the builders around. You may even consider popping a question up when having a conversation with your building inspector or even make inquiries to your local dealer of building materials. After making inquiries, you will notice a trend and you can be able to know the good builders and the bad ones. Be sure to also look for video recommendations on YouTube.
You should also check on the prices that are charged by the builders when looking at a renovation company to choose. Old villas have generally some significant work that needs to be done on them. This work will generally also translate into some significant money that needs to be paid out. Every family has a budget that they are willing to spend and you need to get a builder that is able to work within your budget. However you should note that cheap sometimes turns out to be expensive so you should also assess the quality that the builder delivers then try comparing it with the price being charged for the services. If you compare the price and the quality then decide that the price is okay for the quality offered and is also fitting to your budget, then you have a builder for you.
Before you hire a builder for a Mt Eden villa renovation, you should ensure that you meet up with them face-to-face so that you can get a feel for the type of person they are; After all, they will be working with you for a number of months so you definitely want to feel comfortable around them.
Repair and Restore is an experienced villa renovation specialist that operates around Auckland including Mt Eden and surrounding suburbs.